Mavens Orange Hotel Gurgaon a is a 3-star hotel located in the bustling city of Gurgaon, India. The hotel offers a range of amenities and services to make your stay comfortable and enjoyable.
The hotel has well-appointed guest Rooms equipped with modern amenities such as air conditioning, flat-screen TVs, mini-fridges, and en-suite bathrooms. Some rooms also have balconies that offer breathtaking views of the city.
The hotel also has an on-site restaurant that serves a variety of delicious Indian and international dishes. The restaurant has a comfortable and relaxed atmosphere, making it the perfect place to enjoy a meal with friends or family.
For business travelers, the hotel offers a range of business facilities such as meeting rooms, conference rooms, and a business center. The hotel also has a 24-hour front desk and a concierge service to assist you with any needs you may have during your stay.

MAVENS Orange Hotel Gurgaon is an excellent choice for travelers looking for a comfortable and affordable stay in Gurgaon. With its range of amenities and services, it is sure to meet the needs of both business and leisure travelers.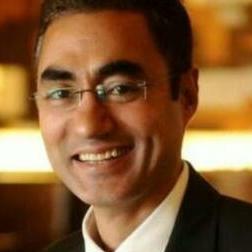 Vikram Suhag
Hi I'm Vikram Suhag, a hotelier by profession. I did Hotel Management way back in 1997. After working in different 5 star hotels at different levels for almost 20 years, I started my own hotel and banquets 7 years back. Now I hold a successful business of banquets and rooms in Gurgaon.